The Graduate Student Assembly seeks to improve the academic, social, and professional lives of graduate students at The University of Texas at Austin. We achieve this purpose through our work to secure and protect the rights of all graduate students, to promote graduate student interests and opinions, and to create and promote programs and initiatives to benefit graduate students. We work to serve as a voice for graduate students on matters of academics, student welfare, and campus policy, and to create professional and social opportunities for engagement and collaboration.
Since 1968, the Graduate Student Assembly has represented graduate students at UT Austin through positions elected and appointed, including voting members, officers, directors, and graduate representatives to university governance committees. Graduate students are encouraged to participate in the Graduate Student Assembly through these opportunities and more.
Graduate Student Lounge
All graduate students are welcome to stop by for free coffee and tea, white boards, screens with HDMI cords, and tables for study space.
Location
William C. Powers, Jr. Student Activity Center (WCP) 3.102
Hours
Monday – Thursday: 8 a.m. – midnight 
Friday: 8 a.m. – 5 p.m. 
Saturday: 10 a.m. – 8 p.m. 
Sunday: noon – midnight
Conference Room available by reservation for group meetings up to 14 people.
SAGE
Student Advocates for Graduate Education (SAGE) is a multi-institution organization that focuses on advocacy at the federal level. UT is a participating member of SAGE and the GSA external affairs director serves as UT's representative.
Contact the Graduate Student Assembly
Email: gsa@austin.utexas.edu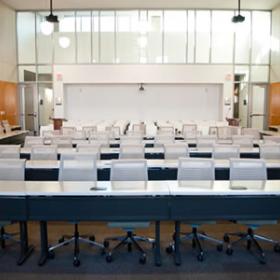 Wednesday December 20, 2023, 5:30 pm - 6:30 pm
Recurs:
every 2 weeks on Wednesday at 5:30pm until Wed, May 8 2024
Graduate Student Assembly meetings will be held in a hybrid format during Fall 2023. Please join us in WCP Student Activity Center, 2.302 Legislative Assembly room or via Zoom (information attached) every other Wednesday from 5:30-6:30 beginning on August 30th.
View all Events
Stay Up to Date!
Subscribe to the GSA Listserv for graduate student news, including GSA events, graduate student opportunities and announcements, and more!
GSA Event Reminders
Stay up to date with GSA social events and meetings by subscribing to the GSA Remind. We'll let you know when a social event is added to the calendar and right when it's coming up!